Cheese & Herb Souffles with sauteed mushrooms
(minus the mushrooms for me)
This looked great in the picture:
Followed directions exactly...
Ingredients:
2 oz melted butter, plus extra for greasing
1/3 cup all-purpose flour
2/3 cup milk
generous 1 cup ricotta cheese
4 egg yolks
2 tbsp finely chopped fresh parsley
2 tbsp finely chopped fresh thyme
1 tbsp finely chopped fresh rosemary
salt and pepper
6 egg whites
scant 1 cup light cream
6 tbsp grated Parmesan cheese
*optional sauteed white mushrooms, to serve
Makes 6 souffles
Preheat oven to 350*F. Brush 6 x 3.5-inch/9-cm souffle dishes well with melted butter and set aside. Melt the butter in a medium pan, add the flour and cook for 30 seconds, constantly stirring. Whisk in the milk and continue whisking over low heat until the mixture thickens.
Cook for additional 30 seconds. Remove from the heat and beat in the ricotta. Add the egg yolks and herbs and season well with salt and pepper.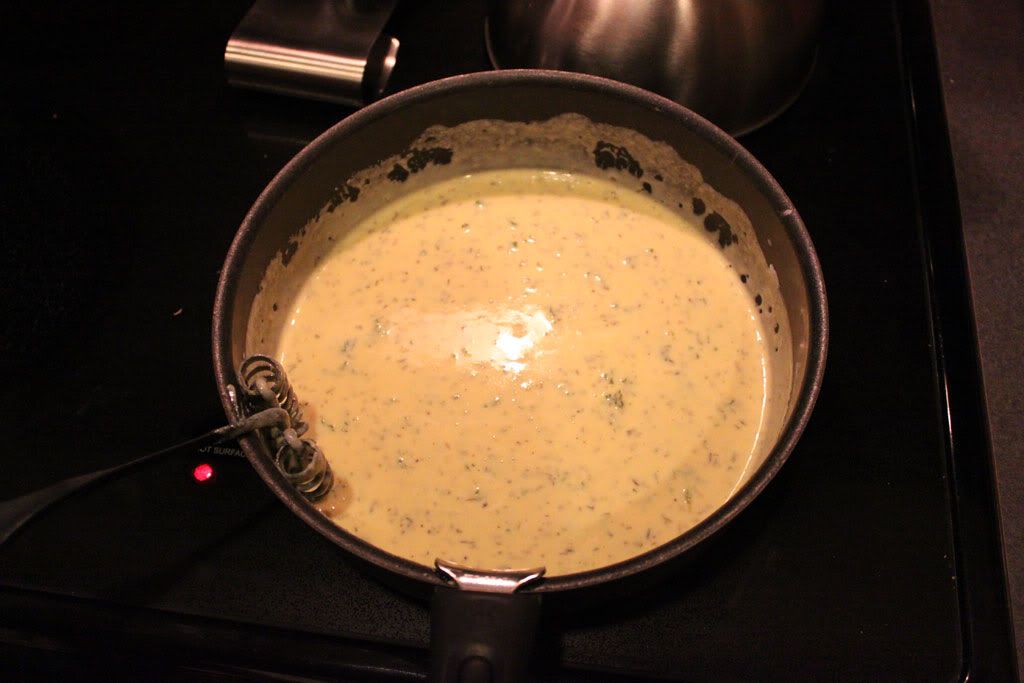 Beat the egg whites in a clean bowl until they form stiff peaks and gently fold them through the ricotta mixture.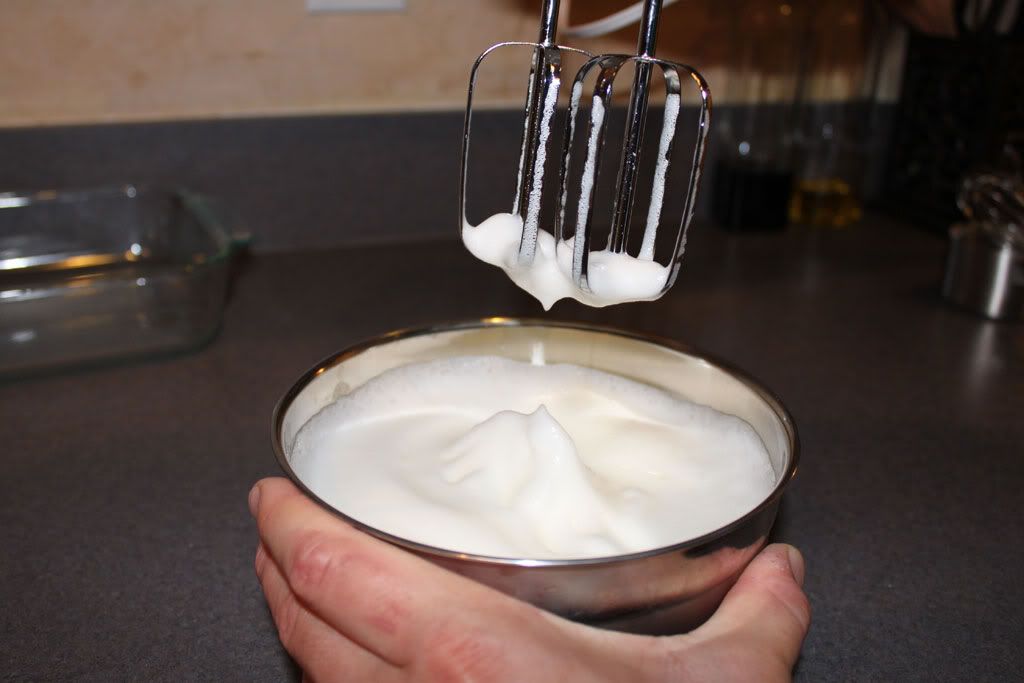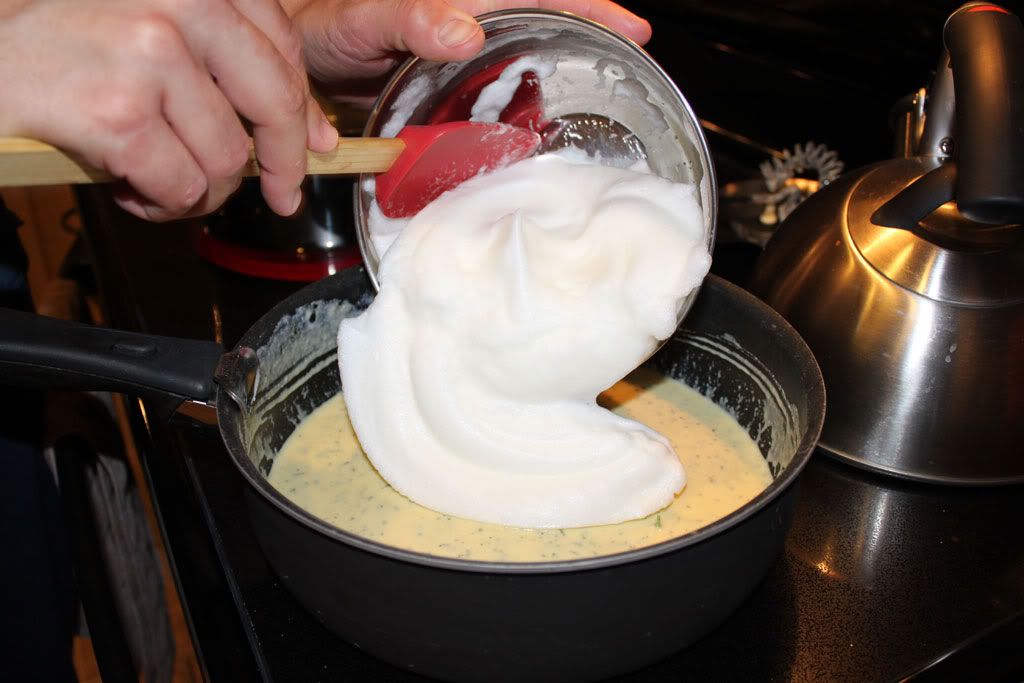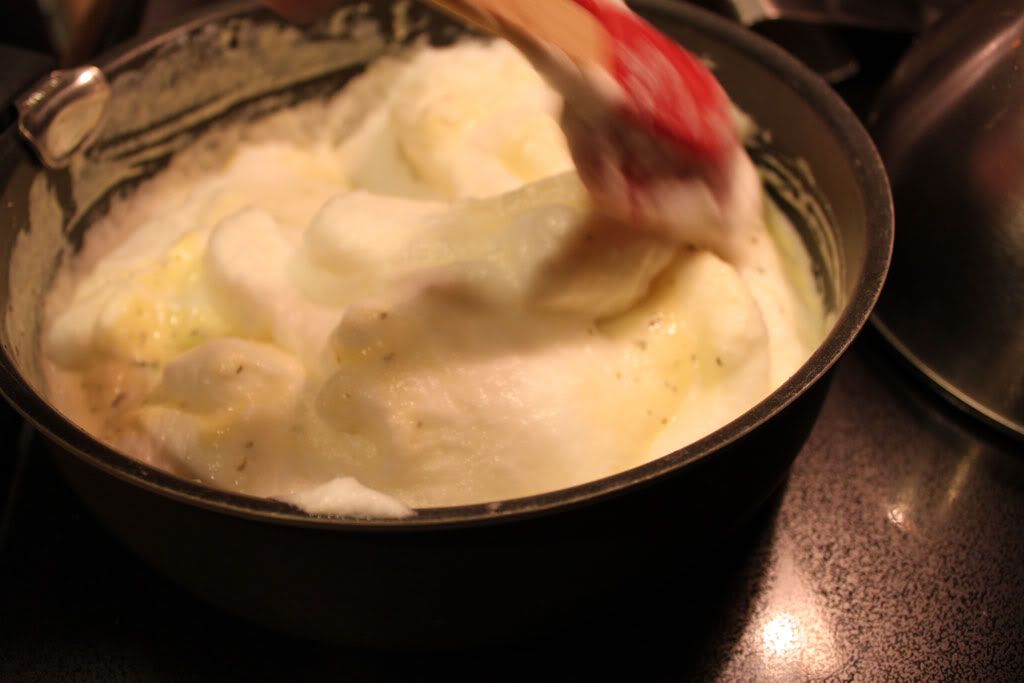 Spoon into the prepared dishes, filling them just to the top. Place in a baking dish and pour enough
boiling
water to come halfway up the sides of the dishes.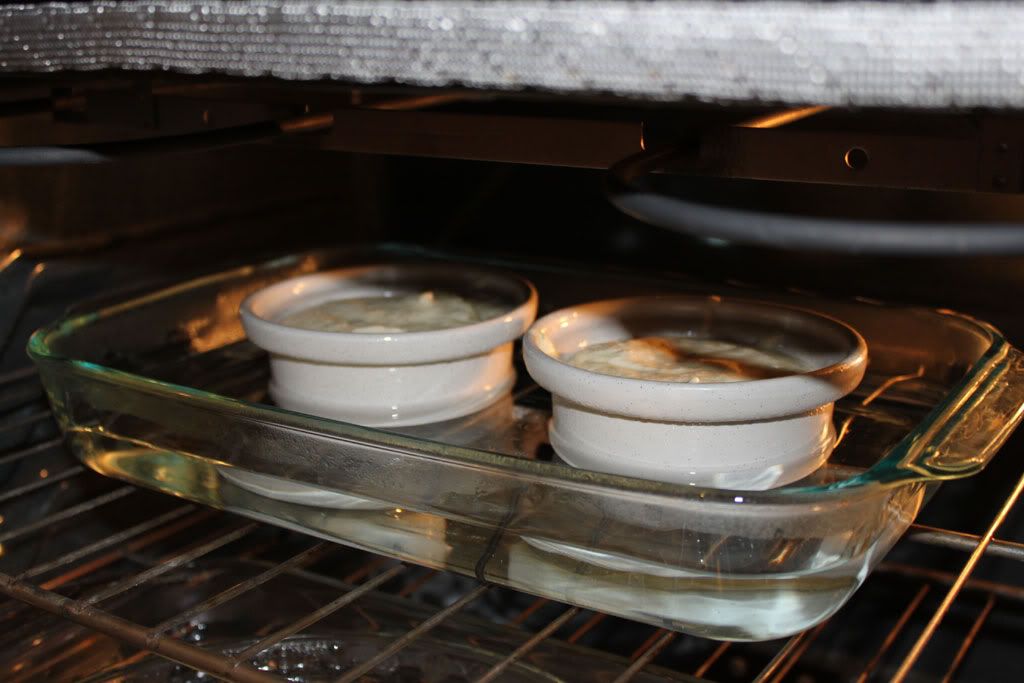 Bake for 15-20 minutes, or until the souffles are well risen and browned. Remove from the oven, let cool for 10 minutes, then gently ease out of their molds. Place in a lightly greased ovenproof dish and cover with plastic wrap.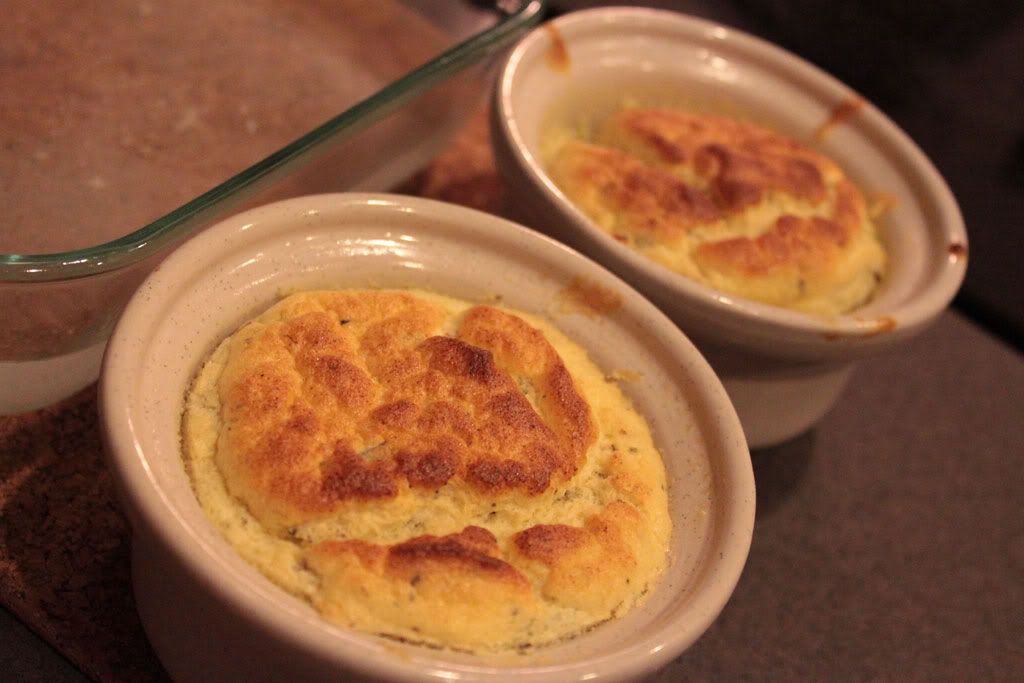 ***Now, here is where something went wrong! They look browned enough and had been in the oven the appropriate amount of time....were they not risen enough??? Who knows...When I loosened the sides and tried to ease them out of their dishes into the other dish...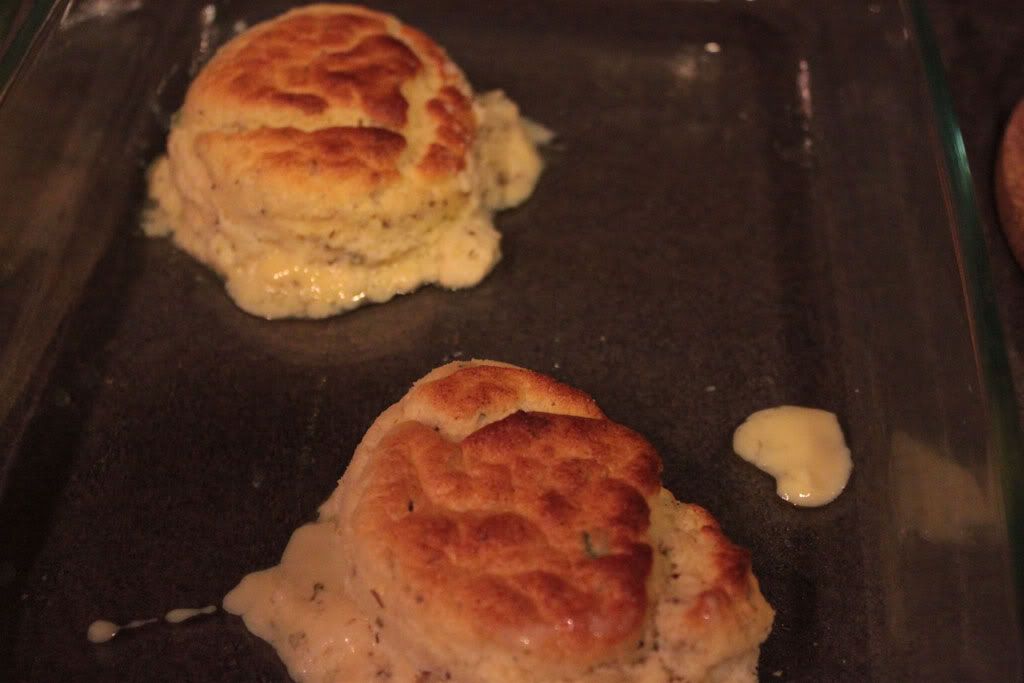 They clearly were NOT done yet...oh well, figured they didn't look so pretty but would continue cooking when they went back in the oven...
***Back to recipe:
Increase the oven temperature to 400*F. Remove the plastic wrap and pour the cream evenly over the souffles, sprinkle with Parmesan, and return to the oven for an additional 15 minutes. Serve at once with sauteed mushrooms (or in our case, breakfast sausage patties).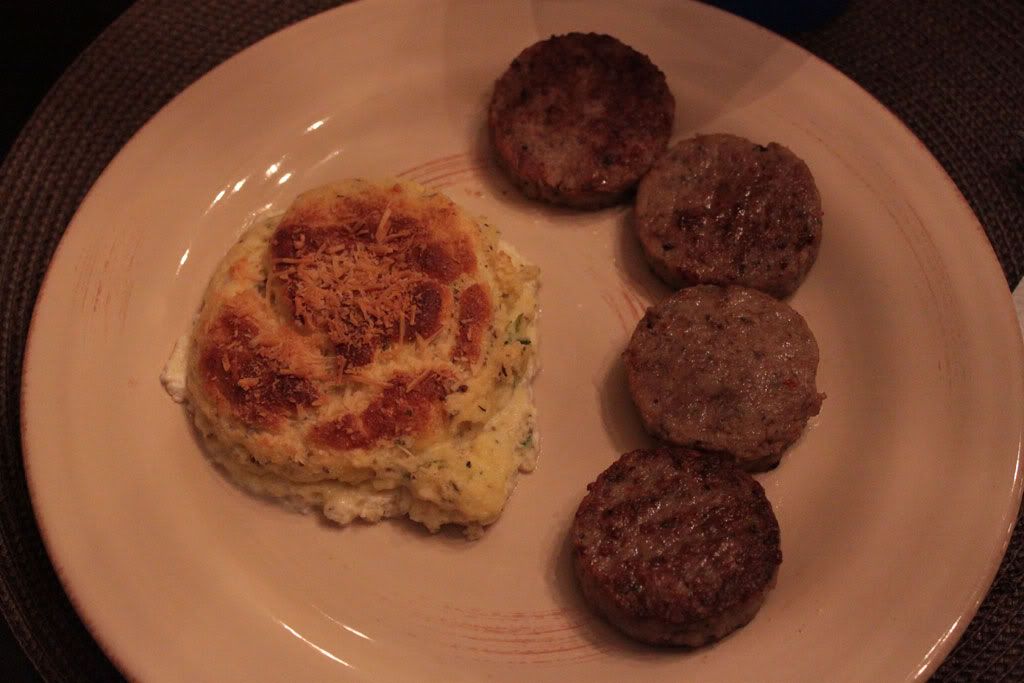 Don't get me wrong, they turned out fairly tasty. They just didn't look as pretty as the picture in the book. I will be attempting another souffle in the future...maybe just not this exact recipe...
I hope yours turns out better! Enjoy!